If you're in Chinatown, this is another stall you have to visit if you're craving for chicken rice. Do note that there's another stall that sells chicken rice, but that stall uses disposable plates, spoons, forks, condiment saucers and such. However, Tai Weng doesn't do that and their chicken is absolutely a big favorite of my family.



Tai Weng Chicken Rice stall is located at unit #02-039.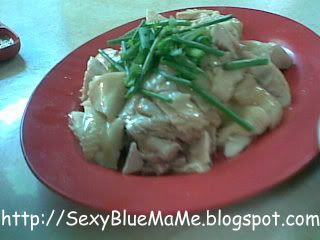 Half a chicken costs SGD8.00 while a whole chicken costs SGD10.00 and the half chicken is enough to feed a family of 3.



Chicken internal organs are just as deliciously yummy too!!



Their Oyster Sauce with Vegetables are just as good too!!