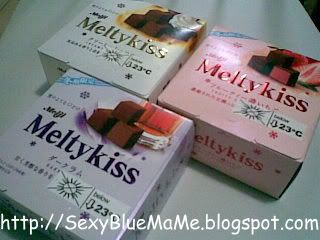 I always like this brand of chocolate. It's the melt-in-your-mouth type that you simply have to keep on eating over and over again. And to be honest in the chocolate department, it's sometimes quite hard to find chocolates that literally melt-in-your-mouth considering that there are always new chocolates being churned out.



And this is the first time I'm buying this brand. Hope it tastes nice though..

And regardless of whether the chocolate will taste nice or not, do remember to click the lion to make it roar. Find him over at Fortune Cookies, he's a little shy sometimes though.