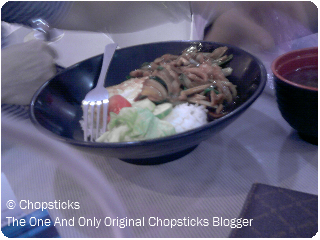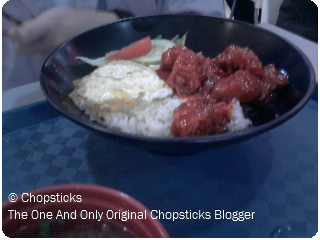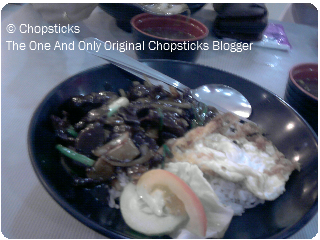 I love meat. Simple as that! But then, my preferences mostly tend to gravitate towards seafood on the whole. When I was young, I used to hate vegetables, especially the celery-variety. It just tastes weird to me. And until now, I still have a fond dislike for celery. However, asparagus, lettuce, cabbage and capsicums are my favorite all-time food choices.
The reason for liking asparagus and capsicums are from buying yakitori sticks and spaghetti. The barbequeuing, marinating and slow-cooking actually covers the harsh taste of capsicums in particular, so I tend to like my yakitori sticks with asparagus and capsicums. And I love green capsicums in my spaghetti dishes.
For lettuce and cabbage, it's more of the salad and fast food options that resulted in it. If I can have my way, I would like to see my burgers veggie-based than bun-based. Just like the
Natsumi Burger from the MOS Burger franchise
ones. Oodles of lettuce to keep lettuce-lovers happy!
For fish, it started with a self-impose dare to try sushi back when I was still in secondary school. I've seen Japanese TV shows and inforterment programs where people actually ate raw fish. Tried it that once and fell in love with raw fish (sashimi) ever since. My personaly favorite is actually raw Maguro (Tuna), but then, Singaporeans are not that big into other types of raw fish (sashimi), hence I mostly see raw salmon-types more than other variety. This little nugget of information actually proves that Singaporeans aren't that big foodie enthusiasts as claimed.
For cooked variety, I prefer my fish to be steamed, more than barbeque or fried. Steamed fishes are good in the reason that you can easily test the freshness of the fish and the ingredients that go into steaming them in the process. Barbeque version(s) tended to be cooked to the point that it's too hard and crispy. And fried version(s), it's not that healthy.
As for meat, if I really had to choose in order of preference, it'll be beef first, followed by venison (baaa~ baaa~) and then chicken. Not a big fan of pork due to the smell of it. Ack!