I've posted these images before, but I don't think I've mentioned how it's done. So, here goes!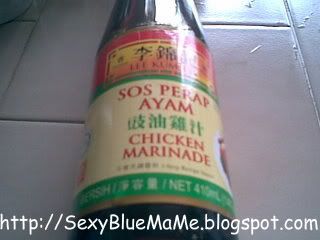 Get a bottle of Lee Kum Kee Chicken Marinade.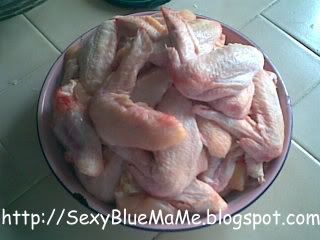 Get some chicken wings and drums.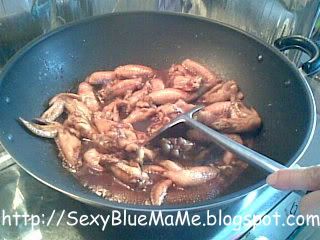 Cook it in marinated sauce until cooked. Serve with rice or eat it on it's own. And you can re-use the marinade sauce until it's out before buying or using another bottle.